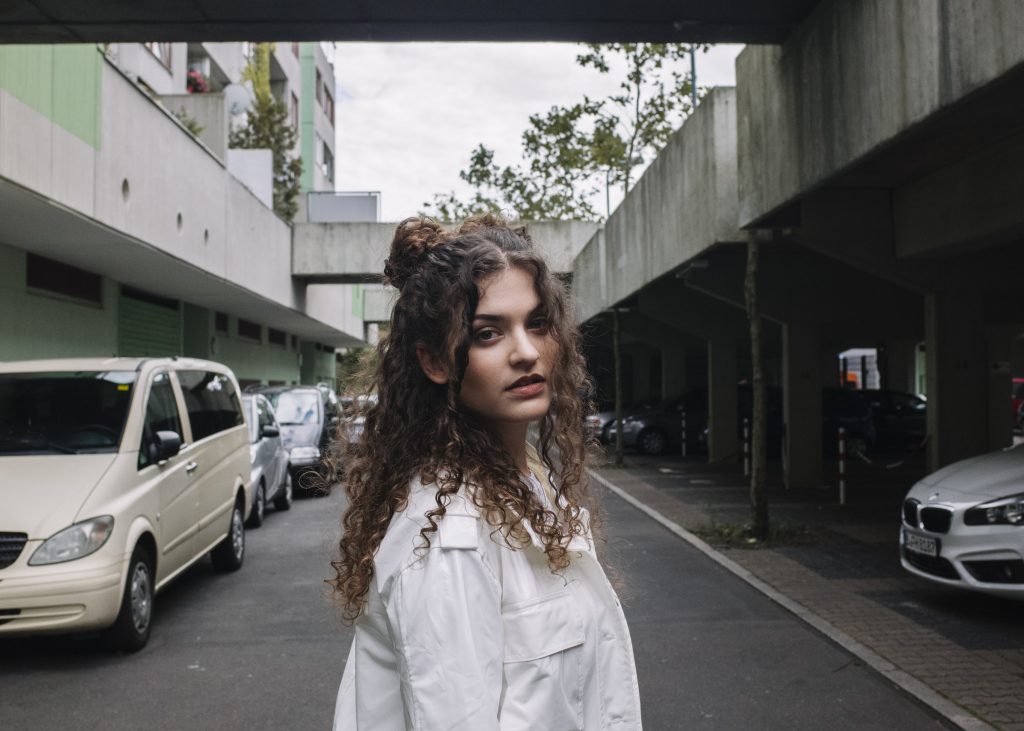 The Singer Songwriter started singing jumping on her sisters trampoline to Britney's, JLo's or Blue's hits. When she was old enough to read, she locked herself in her room to go through all her album booklets while listening to it so that she developed her unique singing voice which was then influenced by Soul or R'n'B artists like Aretha Franklin or India Arie. After guitar, piano and singing lessons she discovered her love for Songwriting at the age of 14 and started getting serious with it when she turned 18. RIIVA got a degree as a singing teacher, became a member of the german funk group #zweiraumsilke, played her own support shows for DYLYN and Konni Kass as well as two gigs in Chicago until she finally started her music and songwriting studies at Popakademie in Mannheim. That's where RIIVA's story starts. Her musical journey brought her from Destiny's Child to MUSE to BANKS to SEVDALIZA to Col3trane. This crazy mixture got poured into her songs. 
They're actually just a simple expression of her emotions, her life, herself. If you have questions about her mysteriousness, you can find the answers in her music. 2000 R'n'B and HipHop vibes in dark, alternative surroundings open the gates to other worlds while never losing track of modern reality. Some songs provoke vibrant moods through rhythmic bass lines, others are more minimalistic and don't need anything more than RIIVA's multifaceted voice in layered harmonies to move you.
She recently released her first 4 singles and was featured on the spotify editorial playlist "Butter", well-known german radio stations like Bayern3 or BigFM and music press like "Picky Magazine", "The Mellow Music" or "NBHAP".